Personal Savings and CDs 


$300 Minimum Balance
Monthly Fee if Below Minimum balance any day during the month is $5.00
Free Online Banking
Statements Mailed Quarterly
Telephone Banking Services
Tiered Interest Rates based on collected balance
No Minimum Balance Required if Under Age 23 or Disabled
FDIC Insured
Unlimited withdrawals in person, six automatic or telephone transfers allowed per month. There is a $10 per month item fee in excess of these limits.


NOTES: For questions and full disclosure of fees please contact the New Accounts Department at any of our locations. Please check with the bank for interest rates that are applied to each account. Rates are subject to change at anytime without notice.
 Preferred Money Market Savings
$1,000 Minimum Balance
Monthly Fee if Below Minimum Balance Requirement any day during the month is $10.00
Free Online Banking
Tiered Interest Rates based on collected balance
Direct Deposit Available
Telephone Banking Services
FDIC Insured
Unlimited withdrawals in person, six automatic or telephone transfers allowed per month. There is a $10 per month item fee in excess of these limits.


Health Savings Account 
Health Savings Accounts or HSA's were created by Congress to combat rising medical costs. It is like an IRA account that is designed exclusively for covering medical expenses.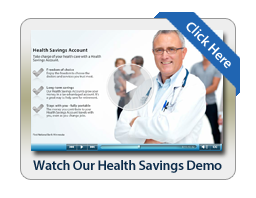 Certificate of Deposit (CD) 

A Certificate of Deposit is a great choice if you want a guaranteed interest rate and you are willing to invest for a certain period of time. Your investment is FDIC insured by the FDIC up to at least $250,000 and the following features are included when investing in a CD: 

          TERM - This savings product offers a large variety of terms. We offer terms from (6) months to (72) months. We also have periodic "specials" that may offer an enhanced rate if you choose that product. 

          MINIMUM BALANCE - Most CDs at First National Bank Minnesota require a minimum deposit of $1,000. "Specials" may require a higher minimum because of the bonus rate being paid. 

          WITHDRAWALS - When you invest in a CD, you agree to keep your funds in for a specified period of time with no withdrawals. If you need to withdraw funds before the specified time period is up, penalty fees may apply. 

          INTEREST - The interest rate paid is posted in the bank and can also be obtained by contacting our New Accounts area. Rates will normally be higher than regular savings and money market rates because you have agreed to put dollars into the bank for a specific term. 
          Current CD Specials - Please stop into one of our branches to get our current CD specials.
Retirement Planning Options 

We offer numerous retirement plans for individuals as well as businesses. This is an area where our account professionals will help you determine what is the best for your needs. You have an opportunity to begin a new plan with us or transfer your existing plan to First National Bank Minnesota. Our goal is to provide professional personal service to you with the right mix for a successful retirement plan.

IRA's 

          Education IRA 

What is an education savings account?

An ESA is an investment tool created for the purpose of paying for a child's education. The plan allows total after-tax contributions of $2,000 per year for each child until they reach the age of 18. These contributions and their subsequent earnings are tax-free when withdrawn to pay for qualified education expenses.

For more information on the IRA products contact our Personal Bankers.
          Traditional IRA

Often, contributions are 100% deductible. Earnings grow tax deferred. Distributions are generally taxable, but penalty free if withdrawn under one of the following circumstances:
Attaining age 59 ½
Incurring a disability
Payment for certain health insurance, medical expenses, and higher education expenses
Payment for a first home purchase
Taking equal, periodic payments
Death (payment to beneficiaries)
Distributions are required to be taken by Traditional IRA holders beginning at age 70 ½.

See us for FDIC limits.

          Roth IRA

Contributions are never deductible. Earnings can grow tax-free. Contributions can generally be distributed tax-free at anytime. Earnings can be distributed tax free if the Roth IRA contributions at least five years ago AND one of the following event occurs:
Attaining age 59 ½
Incurring a disability
Purchase a first home
Death (payments to beneficiaries)
Distributions are not required to be taken by Roth IRA holders at age 70½.